November 14th, I bought WWE SmackDown! VS RAW 2007 for the Xbox 360.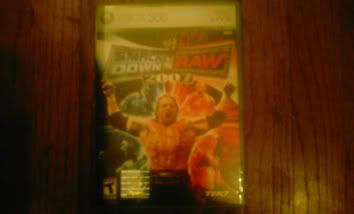 …The series feels like it was stripped down after Here Comes the Pain. There's a new match in the game called The Money in the Bank match. It's basically a ladder match but with 6 people. Nothing beats HCTP's No Holds-Barred 6-man Time Limit… backstage roaming is still vacant in this title ever since they took it out in 2004. Create Mode is still the same from 2004's SmackDown vs Raw. Still no Create an Animation from HCTP and SYM. Season mode, half baked as usual. Don't expect anything new here. GM Mode has always been boring for me. Still no Simon Dean.
There are a few pros in this game. For example, Edge isn't freakin' 84 overall! He's now in the 90 range. I like the new controls. One thing that does bug me about them is when you have to change targets, you have to press the back button the Xbox 360 controller which is a real a pain since you move your superstar with the left analog stick. So you have to move your right thumb all the way to the other side of the controller. It gets pretty annoying. The best thing about this game would have to be the online mode. Read about all my awesome matches here.
That's not all..yesterday…the desperate fool that I am, went to GameStop at midnight and bought my Wii and The Legend of Zelda: Twilight Princess. I thought I'd never get one at launch but I took a few risks and bought it. I actually waited inside the store for 10 minutes until the clock struck 12. There was this kid on the other side of the room that started saying "wii wii wii wii wii" repeatedly…really annoying… well… anyway.. I finally got my Wii. The clerk gave me this nice little Wii Play pen with my purchase.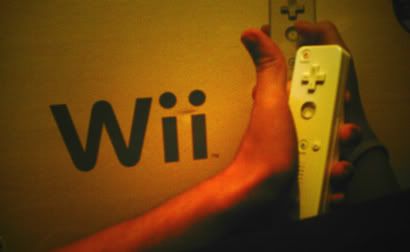 My Wii, obviously, came with Wii Sports in one of those DVD killing pouches so I was forced to use one of my own DVD cases.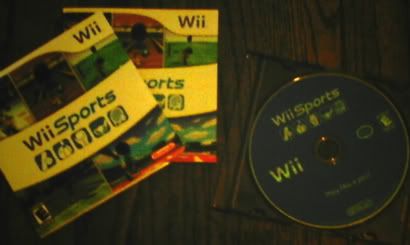 My family had fun playing Wii Sports. I was just glad it was free.
And.. the killer app of the Wii… The Legend of Zelda: Twilight Princess!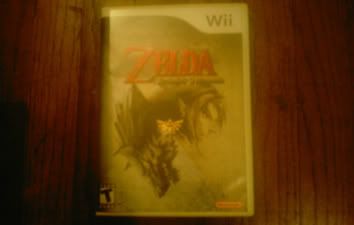 http://www.zthl.net/multimedia/z5-Item%20Found.mid
or
http://www.z64central.com/downloads/wavs/link6.wav
Nintendo's delaying of the GCN version so more people would buy the Wii plan worked on me…
My review…. I'll make it simple. This game is FUN. It shouldn't be missed out by any LoZ fan or any Action/Adventure fan.
Just finished playing 4 hours of it today and called it a day. I can't wait to play some more later. I'm not that much of a "hardcore" gamer as other people are… probably the longest time I ever played a video game was for about 8 hours.. The Sims for PlayStation 2. I spent all day building houses..
Well… that's it.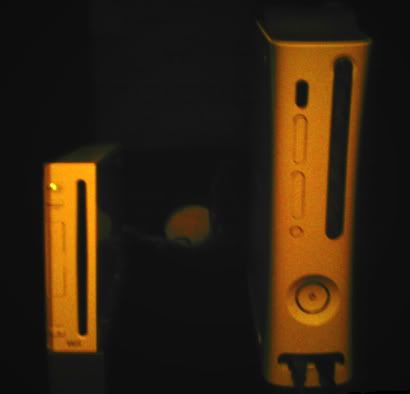 Don't they look so cute together?