After school I immediately went to my house because (about time) my IP sent a mechanic over (like the 5th time). Time Warner Cable (recently bought Adelphia, my IP) finally admitted there was something wrong with their signal. I guess they decided to check after I bothered them 3 times yesterday on tech support. You see, my internet connection tends to disconnect every so often (the people on my contact list know what I mean). The mechanic said they resolved the issue this morning. But…… when he left I started getting disconnected again. They might be working on the signal again. I might even get disconnected right now.
I haven't started on any Banjo videos for those who are curious. I'm trying to get the hang of Sony Vegas. It much better than Windows Movie Maker, trust me. I was testing it out on a 3 hour video the other day and not one time it crashed. I should be working on "Banjo Kazooie: Rated E?" sometime this weekend.
I recently bought Dance Dance Revolution SuperNOVA a few days ago. It's pretty cool. Better than Extreme 2 in my opinion. I'm almost finished unlocking all the songs. Just a few more trials in Stellar Master Mode and I'm done. (darn those 'complete 3 songs in a row with a male character' trials.)
I recently started posting at http://www.spiralmountain.co.uk/site_index.asp. It's a great place for any Banjo-Kazooie fan. It's way better than the Rare Witch Project forums. Mainly because the people are friendlier. It's like one of those places where you don't feel like "what if someone flames me" before you click the Submit button.
I made an avatar for spiralmountain.co.uk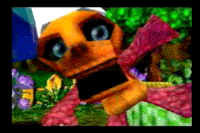 and two sigs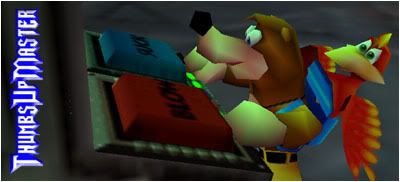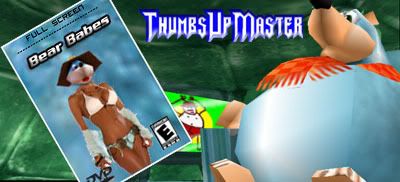 I also made my very own Mii at http://www.joystiq.com/media/2006/10/mii.swf.