X06 is tomorrow!!! Rare is said to unveil a new Xbox 360 title. Oh god, please let it be Banjo-Threeie. I've been waiting six years!
"We are really looking forward to X06 in Barcelona and believe this will prove to be an amazing experience for gaming enthusiasts across Europe. We have some exciting announcements to make and even more to show people. X06 will firmly place Xbox 360 as the console of the next generation."

Early pictures of the next Banio game at e3 2000.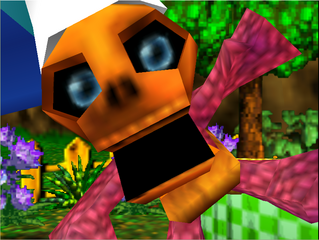 This will literally be my face if Rare announces it. Followed by a heart attack.